Murals
Occasionally I paint a mural, whenever I'm asked.
There's something special about painting on a large scale.
I usually work in acrylics and finish with an acrylic varnish that
makes them weatherproof and washable.
Latest mural completed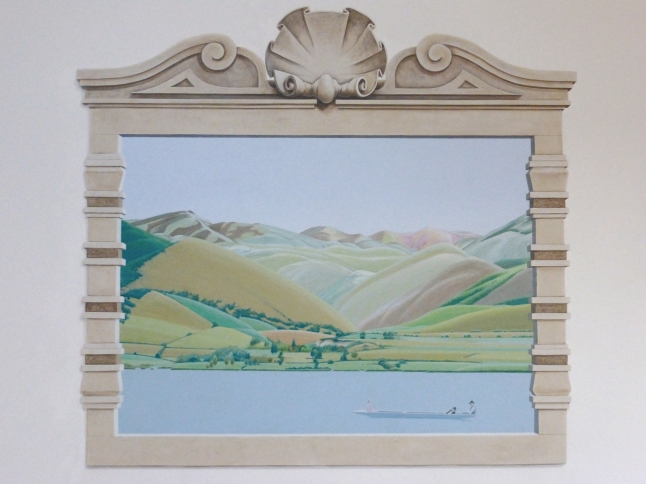 Based on a painting by Winifred Knights, this trompe-l'oeil image is painted on
the wall of a kitchen in a private house in north Oxford.
The frame was painted by another artist and I was engaged to insert a copy of
the painting that the client chose.
It is approximately 51 inches wide.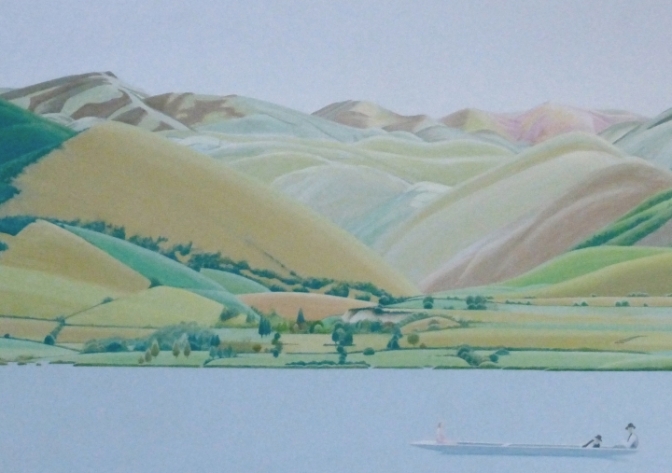 See also some older murals.....